Belize is a magnificent and unique underwater paradise - a diver's dream. There are schools of exotic marine creatures, pedestals and pinnacles of high profile lobular and branching corals, vibrant hues, sponge lined vertical walls and caverns filled with stunning stalactites and stalagmites.

There is no shortage of dive operators in Belize. They can be found at most of the numerous resorts on the mainland as well as on the nearby cayes.


Barrier Reef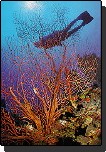 The barrier reef of Belize is the longest and largest mass of continuous living coral in this hemisphere, second in the world. With 185 miles of reef to explore, a diver has the opportunity to see coral, sponges, and marine life in its grandest fashion. Ninety percent (90%) of this living reef remains to be explored.





Blue Hole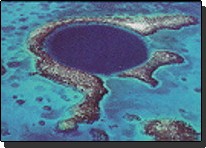 There are two Blue Holes in Belize. One is located offshore and the other is a circular swimming hole located approximately 15 miles (25km) south of Belmopan. The waters at this hole come in from an underground river, hence the water is unusually cool.

The other more famous Blue Hole is located about 7 miles (11km) north of Half Moon Caye. The Blue Hole is the largest ocean sinkhole in the world, created by a collapsed underground cavern, hence giving the appearance of a dark blue circle amidst the turquoise sea. The Blue Hole is over 1000ft (300 meters) in diameter and 450ft (135 meters) deep. Below the shallop lip is a cavern filled with hugh stalactites and stalagmites. Diving the Blue Hole is usually reserved of experienced divers accompanied by a dive master.

The Blue Hole became famous in 1972 when Jacques Cousteau sailed his ship Calypso to the Blue Hole to film inside.



Hol Chan Marine Reserve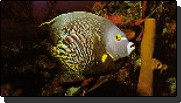 Hol Chan is located four miles southeast of San Pedro. Established in 1987, it is five square miles of underwater park with a thirty foot deep channel of known coral grottos and caves. Hol Chan is active with spotted eagle rays, moray eels, yellowtail snapper, parrotfish, and a host of other tropical fish, making it very popular among snorkelers and divers.



Dive Operators